OP-COM, reliable Windows-based Opel diagnostic program
The OP -COM is a home-grown , fully Hungarian -language Windows-based diagnostic program that is now essential for the swift and accurate diagnose .
More than seven years of market plays a leading role in the independent brand Opel cars diagnostics .
The program updates are free for 1 year from date of purchase !
However, over the past seven years, has not been charged upgrade fee !
We reserve the right to make this change at any time in the future .
advantages :
Reliable, fast operation
Continuous improvement , upgrade
Local development, fully Hungarian -language interface , no need szótárazni
It helps to quickly diagnose the problem and the proper repair of motor vehicles
Advanced User's Guide
[Local ] opcomkep1_n.png [Local ] opcomkep2_n.png [Local ] opcomkep3_n.png [Local ] opcomkep4_n.png
A software package for most vehicles manufactured between 1991-2013 Opel diagnose .
USB port interface ( with CAN support) : 228 600 , - HUFt, now instead of action
USB port interface ( with CAN support) : 189 230 , - HUFt,
The prices given here are gross prices , that is included in the value-added tax ( VAT) !
Auto Repair Services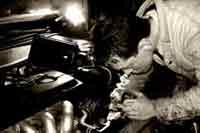 AUTO M3
Established in 2005, independent brand car service, passenger and light commercial
vehicle repair and maintenance
pouches, fleet management deals. READ MORE

FLEET MANAGEMENT
Fleet management, full administration.
- Commercial and passenger vehicles
- Servicing, purchasing,
- Record sales. READ MORE
Read More